Community Involvement
With 112 years experience protecting the people and businesses in Vermont and across the Northeast, we have become a staple in many of our communities.  Our neighbors own businesses we shop at, participate in the same community and school events with our employees, and many of them choose Kinney Pike as their trusted insurance agency.  We, in turn, return the favor by supporting the businesses, individuals and neighbors who support us.
Community Support
Kinney Pike's seven Vermont offices receive hundreds of requests each year to support organizations who help to make our communities a better place to live and work.   We support organizations and activities contributing to the economic and social well being of our communities.
As a company, we do our part to be a good neighbor. Many of our employees volunteer their time and talent to support organizations meaningful to them.  We encourage our employees to become involved in the community and support worthy causes.
Small Business Spotlight
Congratulations to Peter Silverman and his company, Beacon VT, for winning Kinney Pike's small business insurance drawing at the Small BIZ VT summit. Peter won a $50 Visa gift card for entering our raffle and talking with us about insurance for his startup business.
Beacon VT provides the ideal hire for entrepreneurial startups. They match new businesses with the young talent they need from local students. Through their sophisticated matching techniques, they help students find the startups that suit their skill-sets so they can get the best experience possible in their field of study.  Find out more here on their Facebook page!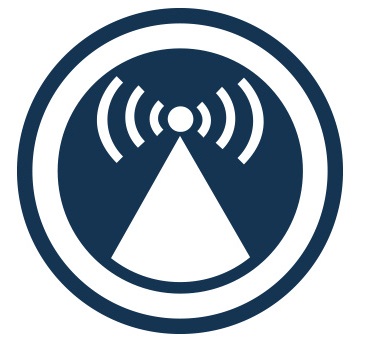 Sponsorships/Events
We are proud to sponsor many worthwhile events throughout the Northeast.  Sponsorships range from providing pumpkins for a community Day Care's Annual Pumpkin Festival, to staffing a booth at the Prouty's Annual Bike Ride and Challenge Walk supporting the Norris Cotton Cancer Center.  Showing our support for these organizations goes hand in hand with good corporate citizenship, a commitment we stand firmly behind.
In addition to supporting many smaller local fundraisers, Kinney Pike has had a significant presence over the last several years at the following annual events:
American Cancer Society's Relay for Life – Providing free water stations at Relays in Essex Junction, Rutland, St. Johnsbury, Springfield and St. Albans, VT Webpage


Relay For Life is a community fundraising walk run by the American Cancer Society. Started in 1985, the Relay was designed to raise awareness and money to fight cancer in all forms. today, Relay For Life is a global phenomenon, having raised nearly $5 billion to fight cancer.
Making Strides Against Breast Cancer Walk – Employees in Williston and Rutland walk each year to raise money for their local Making Strides Walks.  Our Williston employees raised $800 in 2015!  Webpage

The "Making Strides" walks are the largest network of breast cancer awareness events in the nation. Nearly 300 communities nationwide take part in this event, pledging money and walking together to raise money to fight breast cancer. They also focus on raising awareness, stressing that people need to be regularly tested, so that these cancers can be caught when they are most treatable.
Prouty Bike Ride and Challenge Walk to fight cancer –Dartmouth/Hitchcock Norris Cotton Cancer Center in Hanover, NH Webpage

The Prouty is an annual collection of fundraising events with the intent of raising money to fight cancer. Events include rowing, running, biking, swimming, golfing and more! Over its 35 year history, The Prouty has raised over $23 million for cancer research and patient services.
March of Dimes Walk – Rutland, VT Webpage

The March of Dimes is a fundraising walk designed to raise money to fund scientific research on premature births, as well as cover the extreme medical costs associated with premature births. This cause works hard to fight premature births and prevent birth defects in newborn babies.
Harpoon Point to Point supporting the Vermont Foodbank – Windsor, VT Webpage

Established in 2002, the Harpoon Point to Point is a charity cycling event sponsored by The Harpoon Brewery. The bicycle courses range from 20 to 100 miles with a post ride party at the Harpoon Brewery. The party includes live music, fresh beer, and delicious BBQ! In its 14 years running, the fundraiser has raised over $1.1 million for the Vermont Foodbank and fighting  hunger.
Rutland Stuff A Bus supporting local food shelves – Kinney Pike's Rutland employees raised $350 in 2015 in support of the annual Stuff A Bus program to help stock food banks!

The Stuff A Bus program involves community members working with local grocers like Hannaford,  Price Chopper and Rutland Discount Foods to fill as many busses as possible with non perishible food items to donate to local food shelves!
SLAMDiabetes, supporting children, families and adults living with Type 1 Diabetes at Little Fenway Park – Jericho, VT Webpage

These events broaden awareness for Type 1 Diabetes, bring the community closer together, raise funds for diabetes programs and organizations, and support and promote activities for those living with Type 1 Diabetes.
Kinney Pike had two bottle drives to raise money for an employee's son's team competing in the Vermont Classic Tournament in June 2016.  They collected over 2,600 bottles and cans!  Thanks to everyone who contributed!
Donations
Kinney Pike cares about our clients, our employees and our community.  Every year, we show our support through generous donations to community organizations and charitable groups.
If you would like to send a request for a donation or sponsorship, please submit your request in writing with specifics about the need, the organization that it benefits, and the cost/donation levels.   Because of the large volume of requests we receive, we may not be able to fulfill all requests but do our best to support as many worthy causes as possible.
Please email your requests to Joe D'Ambra at jdambra@kinneypike.com.